During the 19th to the 22nd of September, the last FORCeS annual meeting took place in Patras, Greece. The meeting, which focused on reducing uncertainties in aerosol forcing for climate predictions, concluded in style in the picturesque city of Patras, Greece, graciously hosted by the Foundation for Research and Technology Hellas/Institute of Chemical Engineering Sciences (FORTH/ICE-HT).
The gathering brought together distinguished senior scientists and promising early-career researchers, with participants from among them, who are actively involved in the project.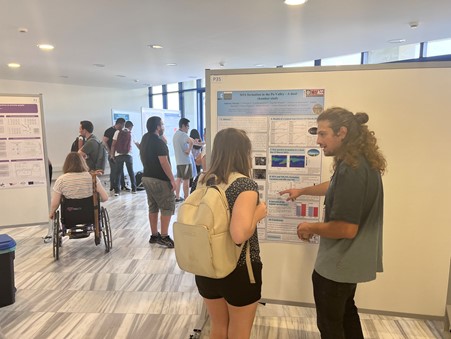 Highlights included a workshop on effective science communication, which was extended to early-career scientists from both FORcES and partner project iMIRACLI. The latter is a collaborative European innovative PhD training network that focuses on merging AI, machine learning, and climate science to investigate existing data and enhance our understanding of aerosol-cloud interactions.
The meeting continued with an Open Science session in conjunction with iMIRACLI. This session was followed by internal project presentations, during which FORcES scientists shared both published and unpublished research findings. Additionally, PhD students from both projects organized poster sessions to showcase their work to all the attendees.
In an entertaining and unexpected turn of events, the FORcES project coordinators, Professors Ilona Riipinen (a colleague at ACES) and Annica Ekman (from the Department of Meteorology at Stockholm University), concluded the meeting with a lively surprise (shhh, top-secret Eurovision details) that not only added to Sweden's reputation for excellence but also left a lasting impression on everyone present!
As the event drew to a close, Professor Riipinen and Ekman commended all the participants for their significant contributions over the past four years and encouraged them to deeply reflect on the legacy of this pan-European project.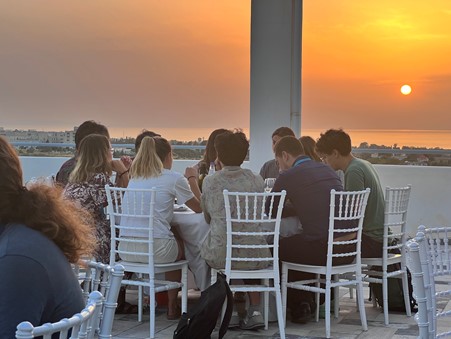 Photos taken by Stella Papadopoulou.